Key digital marketing features of Kentico DXP
Kentico Xperience is a comprehensive digital experience platform that provides a wide range of marketing tools and applications. These tools are seamlessly integrated with each other, ensuring effective collaboration with content delivery and e-commerce functions. With the Kentico platform, businesses can easily manage their digital presence, gain valuable insights into customer behaviour, and make data-driven decisions to improve their overall performance. Whether you are looking to improve your digital marketing strategy, enhance your e-commerce capabilities, or simply streamline your digital operations, Kentico Xperience has everything you need to succeed.
Elevate your marketing efforts using Kentico Xperience Digital Marketing features
Content personalization
Kentico page builder is a functionality that allows you to create personalized variants of all widgets. You can easily define personalization rules and content variants to deliver highly engaging content to the right user, at the right place and time.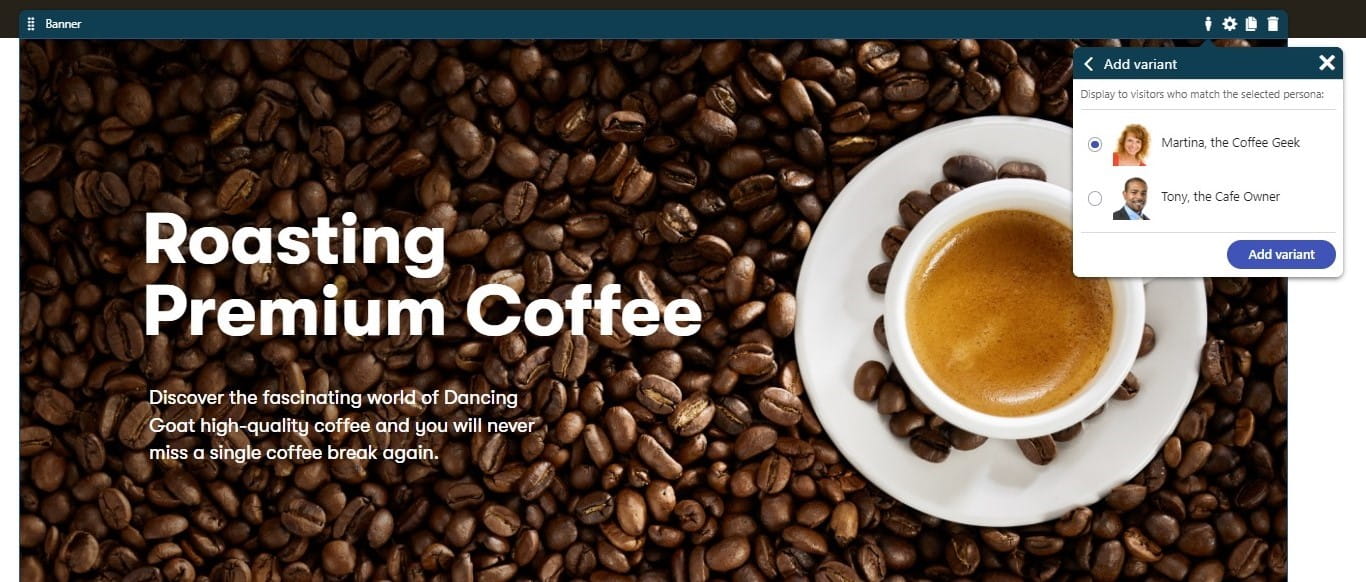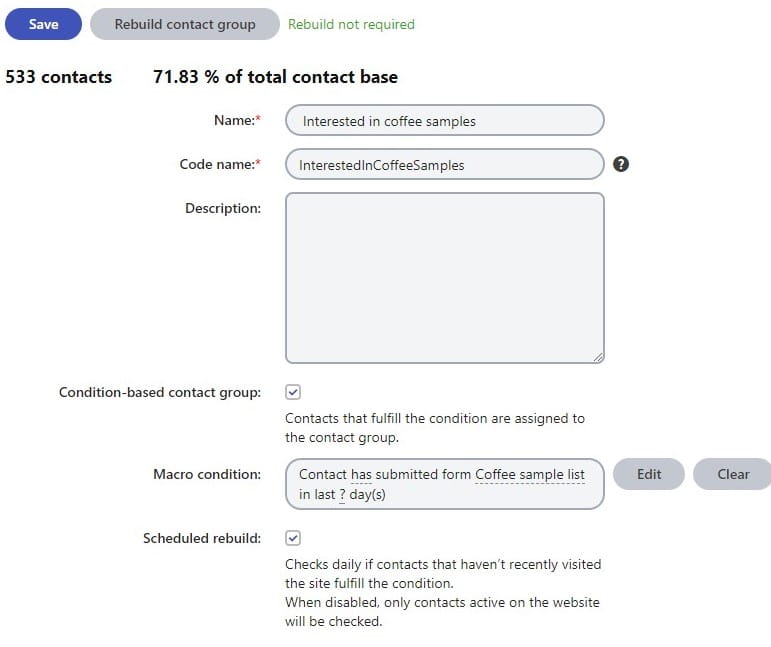 Audience segmentation and intent recognition
With Kentico Xperience, you can effectively identify and segment the intentions of your website visitors to provide them with tailored content that meets their needs. There are several tools that can assist in reaching that goal:
Personas - implement rules defining the most important archetypes of web page visitors.
Contact groups - dig deeper and extend personas with multidimensional characteristics of users.
Scoring - evaluate and score user engagement.
Contact management - define accounts, assign contact statuses, and discover detailed information concerning individual page visitors.
Manage your campaigns
Looking to boost your website's traffic, engage with existing clients, and promote new products or services? Kentico Xperience enables advanced campaign management by:
Tracking traffic sources.
Linking campaign resources.
Delivering personalized content.
Measuring, reporting, and optimizing the effectiveness.
Integrating your website personalization with social media campaigns.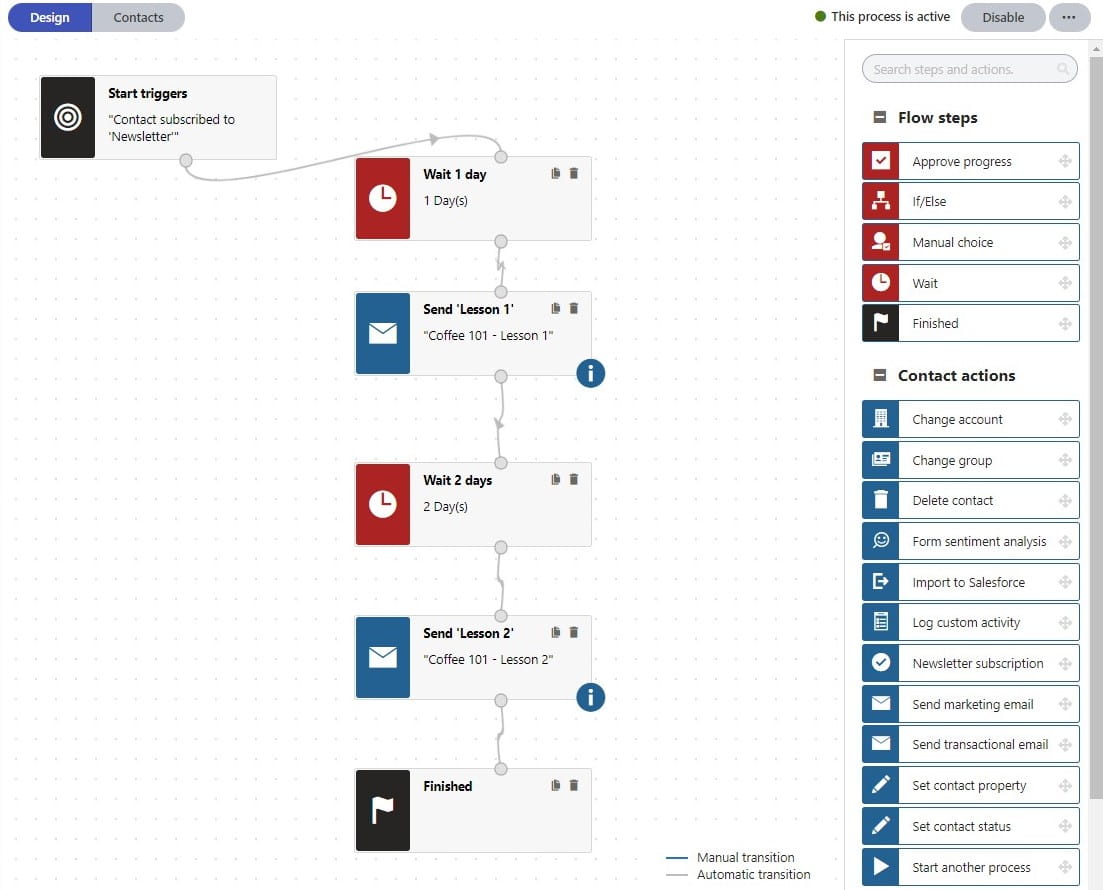 Effective personalized e-mail marketing
GDPR and the increase in privacy protection regulations make e-mail marketing a more and more important channel of communication with your current customers. Kentico Email Marketing application allows you to:
Manage multiple newsletters and e-mail campaign feeds.
Use the WYSIWYG editor with numerous templates and modules.
Easily manage recipients' lists and their consent.
Personalize content.
Harmonize website and e-mail content.
Track the effectiveness of sent messages with detailed reports.
Automate your marketing communication
The Marketing Automation feature takes marketing campaigns to the next level by allowing the creation of fully automated and highly customized scenarios.
Create enrolment rules.
Evaluate user activities.
Initiate various marketing actions.
Define lead generation and lead engagement processes.
Create upsell, cross-sell and post-sell automation plans.
Optimize your content
Kentico Xperience enables performing A/B tests of both website and e-mail content.
Perform experiments to compare various ideas.
Analyse the influence of content variants on both engagement and conversion rates.
Select the most performing content.