CASE STUDY
Netia & Infinity Group - more than 10 years of a fruitful cooperation
Client

Netia S. A.

Cooperation since

2010

Location

Warsaw, PL

Project

www.netia.pl

Scope of cooperation

Kentico development, Analytics, Marketing Automation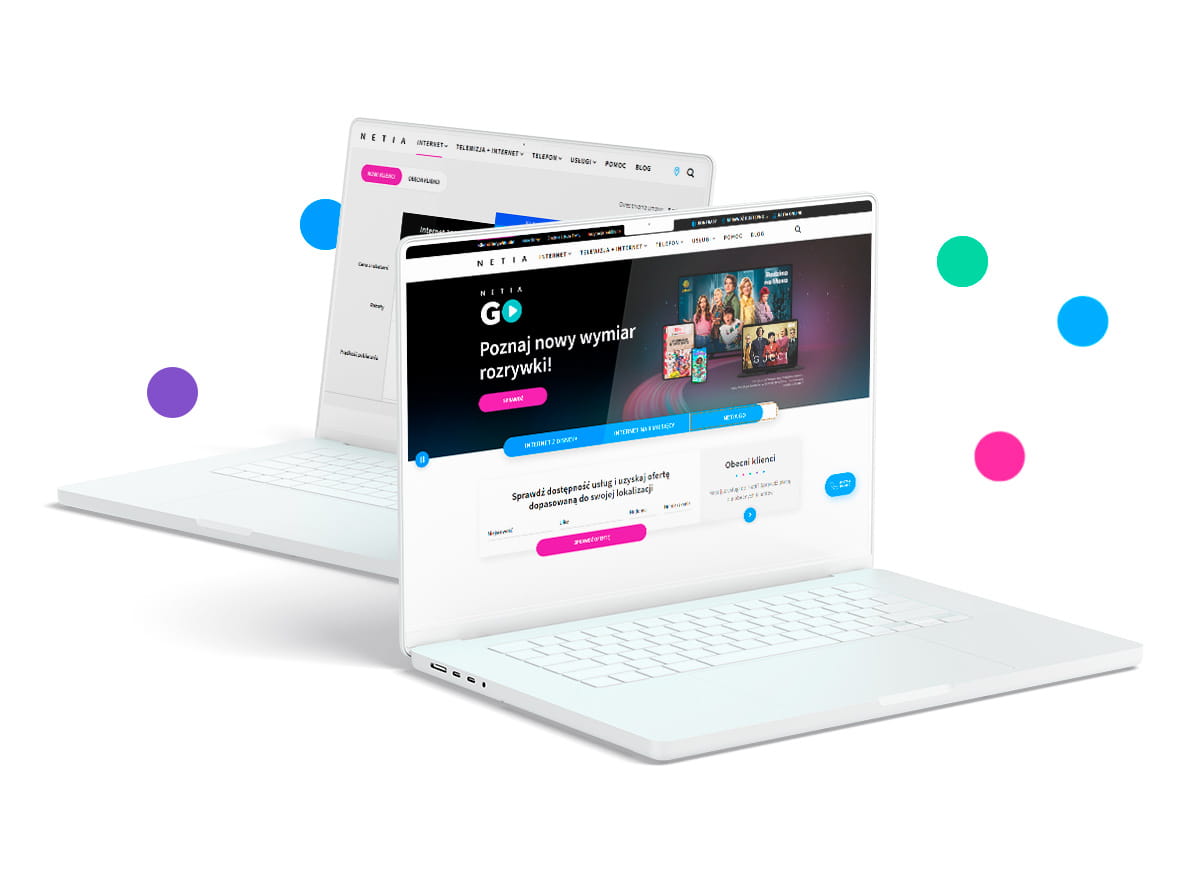 Netia is one of the largest telecom operators in Poland. It is currently part of Polsat Group.
Netia provides comprehensive online communication solutions: fast, permanent Internet access, advanced data transmission services, as well as television and multimedia entertainment.
We have been accompanying Netia in the digital transformation process since 2010.
The beginning of our cooperation was the rebranding process and the implementation of a new website.
Than, we carried out many projects together, including the development of a major digital sales channel, support in SEO, redevelopment of the offer and support for other distribution channels. We also ran creative marketing campaigns together. It is worth to mention, that we implement a comprehensive online sales process for Netia as one of the first in Poland.
A key step in our cooperation and at the same time in Netia's digital transformation was the implementation of a new service based on the licensed Kentico Xperience platform.
The new, comprehensive and integrated online sales platform provided the opportunity for central management and further business development.
The project covered comprehensive scope of works and included:
solution design and development of full-scope sales process covering the whole portfolio of Netia products and services
website impelmentation based on Kentico platform (CMS/DXP)
E-commerce custom development
launch of a lead generation service and full coverage of the entire online sales process
The project also included a comprehensive integration with several different systems, services and data sources, such as:
digital products configurator integrated with Netia's offer system
full online sales contract processing integrated with Netia's sales system and CRM
service and products availability check based on location using to Netia's services as a data source
integration with Call Center system
prospect customer verification (PESEL System, REGON, BIG)
consents management systems integration (GDPR/RODO)
Technology
Project Management

Agile, Jira, Confluence, MS Project

Technology

Kentico Xperience, ASP.NET MVC,

TypeScript, HTML5 (flex and grid), CSS3 (SASS)

Integrations

with Netia's internal systems, with the Call Center, customer verification, integration of consent management systems