Web analytics is about knowing the key performance metrics of your website's success. It is not a science of numbers and data. Web analytics is all about: Facts, People and Money, i.e.:
focus on Facts: forget about your intuition and rely on data that shows directly how users who visit your website behave.
think about People: events on your site are obviously the intentions and motivations of living beings, not analytical models created by artificial intelligence.
count the Money: it's not a matter of how much you make or how much you should spend, it's knowing how to optimize spending to maximize profits.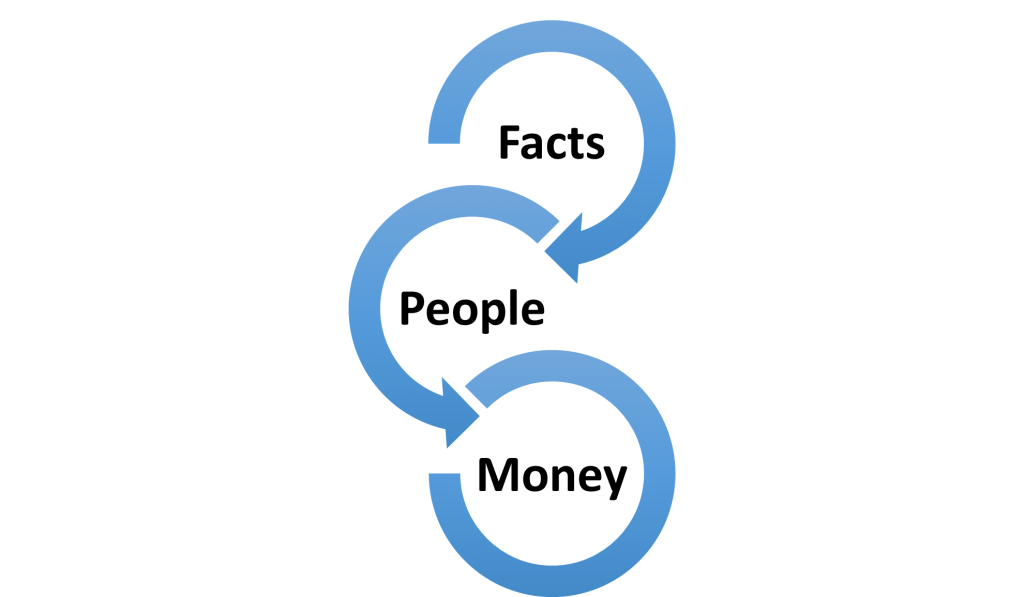 It's important for you to remember that the decisions that users make when interacting with your website are dependent on your business decisions based on key performance indicators (KPIs).
Web analytics should therefore include Insights on both, the usability of the site itself (Web Usability) and users' behavior (User Experience) in order to capture, acquire and retain more easily the attention of the potential consumer, with the goal of increasing customer lifetime value (CLV) as a result.
What is web analytics?
Myth: It is just a source of knowledge for monetizing a website.
It is something much deeper. Collecting and analyzing web data not only helps optimize marketing efforts, but in general stimulates the entire online-based business. Web analytics is a look into the depths of a website through the prism of:
key performance indicators,
custom reports and data flow from various sources,
marketing campaigns and advertising creations,
recommendations on website usability and accessibility,
visualization of collected data
What can we use web analytics for?
First of all, to improve the efficiency of the website. Before you start any efforts to change the design of the site, consider what is to be the main effect of the change. Is the usability of the site itself, or perhaps the optimization of the conversion path.
Secondly, thanks to web analytics, you have a chance to learn about your users, their behavior in relation to the specific form and content presented on the site. You will find out which elements contributed to the success and which to the failure in relation to your goals.
Web analytics is also a major source of data for optimizing marketing efforts beyond your site. Not all web users are your users. How you persuade them and build trust in your brand outside of your site is the reason why they will or will not visit your site. Web analytics is about generating insights for the future at all points of contact between your business and online users.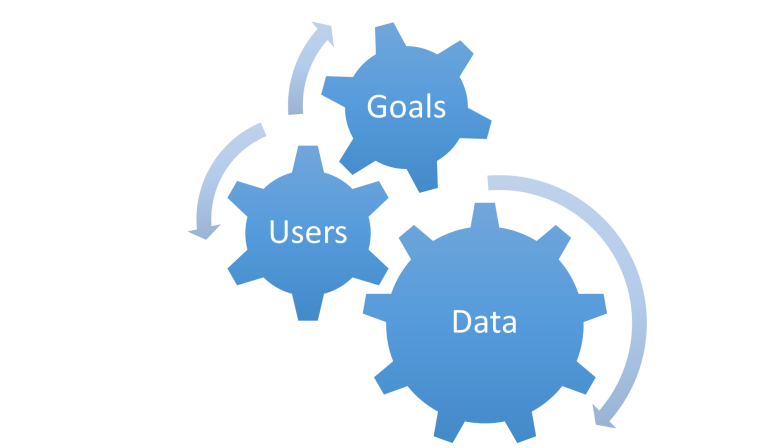 While you may view the implementation of web analytics as a cost, it gives you a much greater competitive advantage than if you were to make decisions intuitively.
What is the purpose of introducing a data-driven organizational culture
The goal of introducing a data-driven organizational culture is to change the approach to data as a business-established resource at all levels of the organization. This applies not only to web analytics, but also to many other areas of the company.
In other words, all employees know and understand the value of quality data, and want to use it not only to achieve their own targets, but primarily for a common goal.
Simply introducing data-driven mechanisms in decision-making at the managerial level, is as ineffective as letting a web analyst into the organization without support in building data flows between colleagues, departments, business partners or customers. To analyze web service data, we need to involve the entire team in the process of effectively using data at the level of collection, processing and testing.
Collecting data
The first and most important step in changing the approach to data management is to create a consistent and unified data repository. Such a one and only source of data is Master Customer Data – a central silo into which all records about the activities of the entire organization fall, with the help of connectors, integrations and data streams.
In organizations where there is no unified structure for collecting data, each department has its own separate data silo, and connecting them to each other involves manually adjusting the data between each other, every time we proceed with analysis.
Collecting data in the right way at the Web level, as well as across the organization, is a key step to building a knowledge-based competitive advantage.
Data processing
Data processing is largely determined by what happens at the previous stage. With the introduction of a central data silo (Master Customer Data), we are optimizing the work time associated with data unification and cleansing, which often accounts for 50-80% of an analyst's time. And yet, we hire analysts to perform analysis, make hypotheses or draw conclusions from the data.
Taking into consideration the GIGO (Garbage In Garbage Out) effect, this can make the whole process of processing data for analysis so difficult that conclusions are subject to a large margin of error. In web analytics, by definition, everything is quantifiable. How you prepare the data for the next step largely determines whether you achieve your goals at all.
Testing the data
The final step in the data management process is to create models based on bidirectional data flow. This allows us to know what events, had an impact on a particular outcome. Testing hypotheses based on the collected data is a key task of an analyst in an organization.
In web analytics, the belief has been established that the analyst only collects data and reports on the effect of actions based on it. Every analysis, including web analytics, should end with a concrete action or change, not just a nice table or data visualization.
A data-driven organizational culture is helpful in this and makes the goals of each team or department integrated with the goals of the website as well as the organization's business goals, strategy and mission.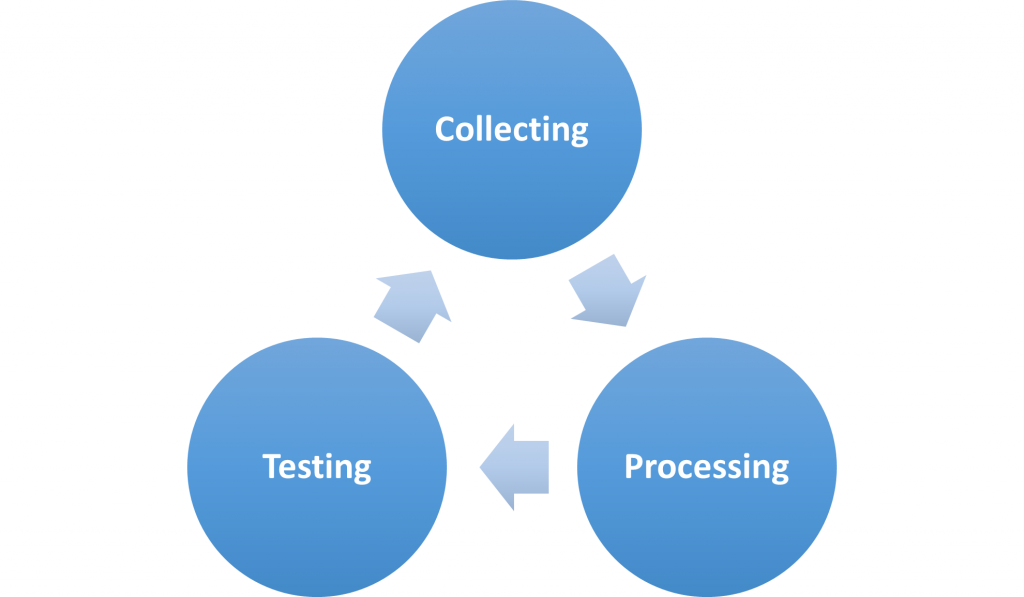 Most of the time, people think that data analysis is in their blood and that they only make accurate decisions thanks to their intuition. Nothing could be further from the truth. There is one simple way to verify that we already need a data analyst on board – it's the moment when your employees explain increases by the effect of their own actions, and decreases by the actions of the market, the economy, or other supernatural forces independent of them.
And how does a web analyst find himself in all this? Like a fish in water, after all, data is his natural environment.
In what areas can a web analyst support you?
Web analytics disconnected from business reality does not provide any measurable benefits. The role of a web analyst in a company is to answer the business's questions about the effectiveness of the website, verify the thesis posed with A/B testing, or recommend the best paths to increase the ROI of online activities undertaken by employees from other departments.
Thanks to him, you will learn:
which data to look at and whether this data is being collected correctly,
whether the website is on the point of improving usability or optimizing conversions,
which online marketing channels are worth investing more heavily in or which are worth pulling back from,
which micro activities on the site have led to the achievement of a specific macro goal.
Start changing the rules of the game today. Stop thinking that investing in web analytics is a secondary activity or that you will meet all your analytical needs with this. Only incorporating data analytics at different levels of your organization will give you the ability to meet micro and macro goals at different stages of the purchase funnel and user-business touch points.
FAQ
---
How do you develop an analytical culture?
Create a data analytics-friendly environment and open communication. So that every employee understands and benefits from the value that high-quality data brings.
---