Twenty years ago we started our journey through digital world. We have spent two decades guiding companies on how to properly build their digital platforms and use them effectively. We focus on our business partners' challenges and we feel jointly responsible for their successes. That is why our cooperation with most of our clients lasted for many years.
Now is the time to spread our experiences to the world. That's why we started the cooperation with Clutch. For those who don't recognize that name, Clutch is a review platform that focuses on B2B partnerships and projects. They use a unique verification process that ensures that all their reviews are real and authentic. This allows everyone to be sure that no one can artificially boost their numbers or take down their competition through review bombing.
Many of our clients and partners have found great success as soon as they made the successful shift to digital space. Now, all that goodwill is being returned in kind. Our clients and partners are sharing the news about the quality of the services we offer. We are happy to share that we have just received not one but two five-star reviews in less than a week.
These reviews are also highly valuable for other reasons. They're also used by other platforms for their own purposes. Top Design Firms — a research guide that creates ranked lists of the best companies in all industries, is an example of platform using Clutch reviews as part of their own assessment criteria.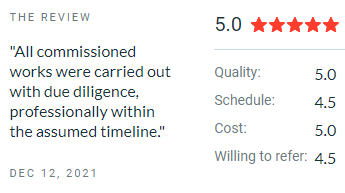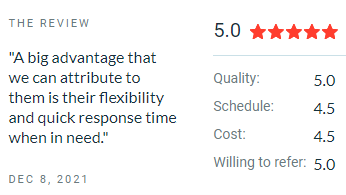 We expect even more high-quality results as we enter the new year and reviews of our projects begin to manifest more and more often.
If you want to learn more about our services and discover why we got such great reviews so quickly, feel free to explore the rest of our website. You can go straight to the source and contact our team for any inquiries you might have about our services or the reviews we received. We have skills, experience, and tools you need to take your business to the next level